Dibuka pendaftaran baru untuk Double Degree Master's Program FMIPA UGM X Graduate School Of Natural Science And Technology Kanazawa University, Japan 2022. Kesempatan ini terbuka bagi seluruh mahasiswa S2 Prodi Fisika, Matematika, Kimia, dan Ilmu Komputer intake Februari dan Agustus 2022 untuk kuliah double degree di Jepang dan riset bidang Sains Komputasi. Program yang ditawarkan adalah :
Double Degree Master's Program in Computational Science
Proses belajar akan berlangsung selama satu tahun di UGM dan satu tahun di Kanazawa University. Program ini adalah hasil kerjasama FMIPA UGM dan Graduate School of Natural Science and Technology Kanazawa University. Setelah menyelesaikan program mahasiswa akan mendapatkan ijazah dari UGM dan Kanazawa University sekaligus.
Link Pendaftaran pada link ini.
Download Guideline dari link ini.
Periode Pendaftaran : 8 – 24 Juli 2022 23.59 WIB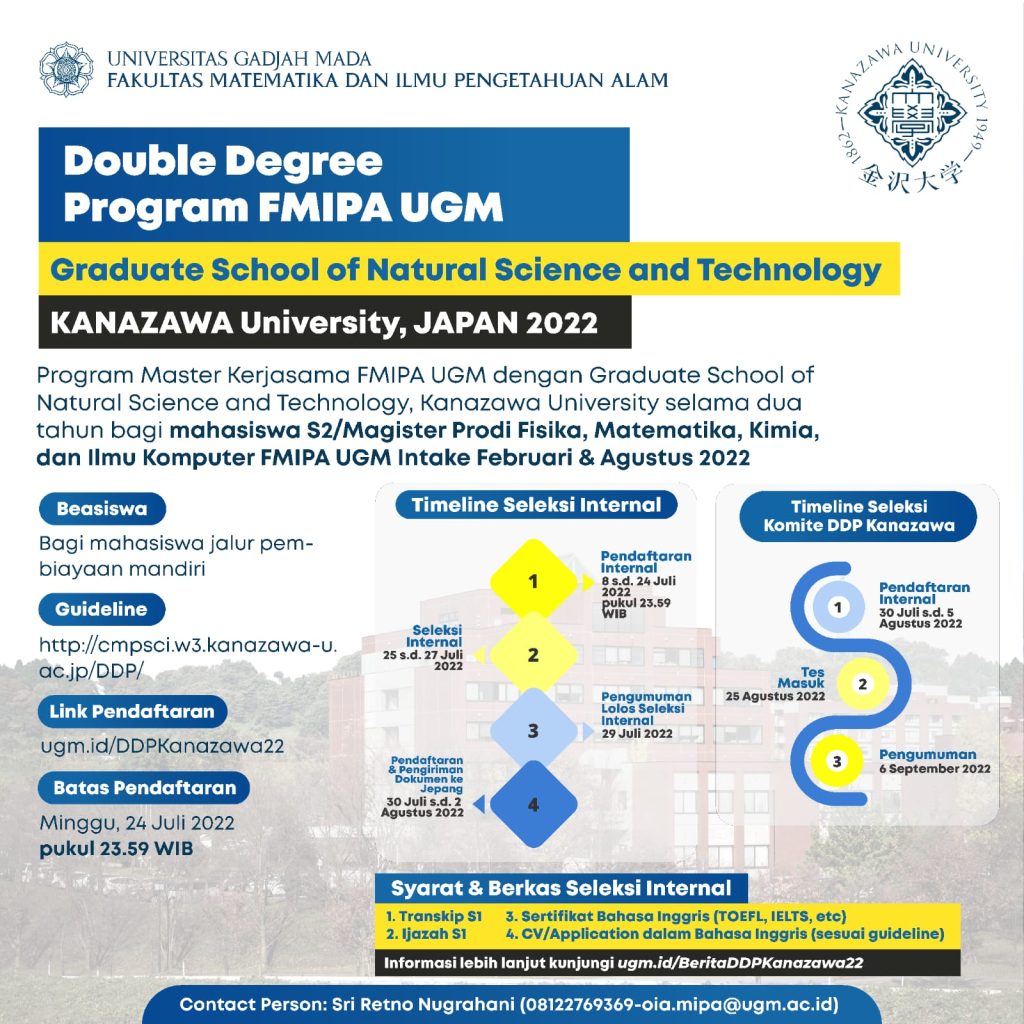 Untuk info lebih lanjut dapat menghubungi:
Ibu Sri Retno Nugrahani (oia.mipa@ugm.ac.id): wa.me/628122769369
Kunjungi website kami : http://ugm.id/BeritaDDPKanazawa22